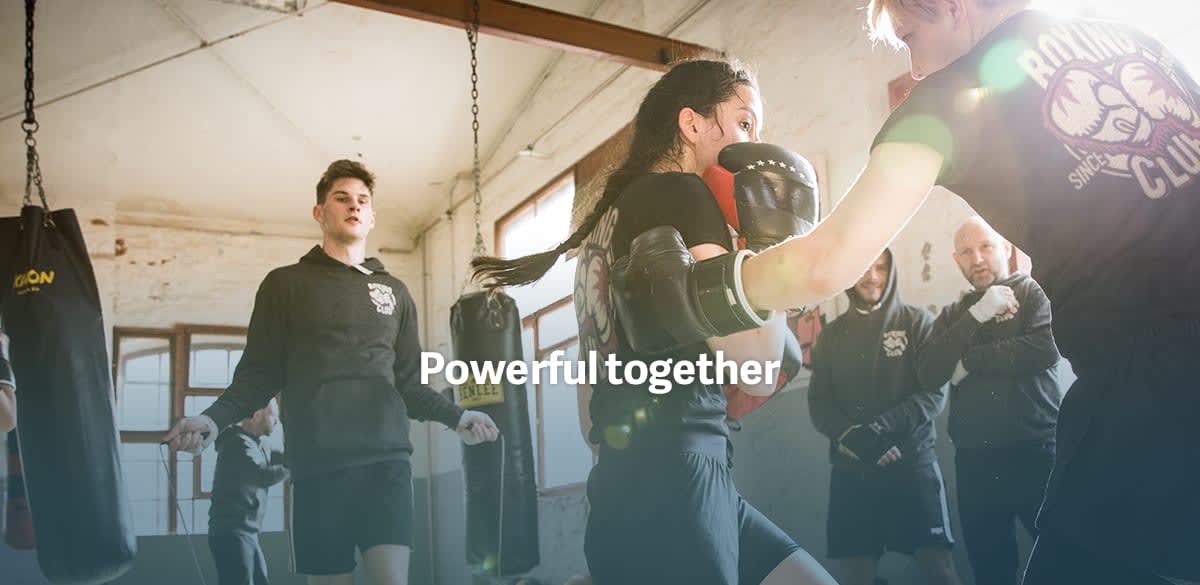 Martial Art T-Shirts
Choose a Design for your Martial Art T-Shirts
Brand New - Names & Numbers
A Fighting Look for Martial Arts Teams
If the likes of Krav Maga and Muay Thai don't make you think of an Asian restaurant, then you're in the right place! Martial arts athletes like you have 'Power' as their middle name, and breaking a sweat is just part of the game. Top athletes go for quality when it comes to looking the part whilst grappling and TeamShirts is the right place for you to bring your style up to scratch, because even the toughest competitors go weak when spoiled for choice. Our team have put together an outstanding assortment for you to wear during the struggle for class domination. We've got you covered whether you're looking for personalised martial arts clothing like Krav Maga T-shirts, Muay Thai T-shirts or T-shirts for judo, karate, kickboxing or kung fu. Want to get your hands on fighting-fit sweaters, hoodies, long track pants and shorts? We've got you covered there too. It's easy to complete your combat-ready look with accessories like personalised caps, towels and sports bags. We keep expanding our selection of martial art training gear and competitive sports clothing, so please get in touch to find out what we can do to get you in the ring looking like the champion that you are. Nothing wrong with eliminating an opponent in style.
A Stylish Way for Full-Body Contact
Are you a member of a combat sports team which takes part in contests and competitions? Then it's important to show your team spirit by printing your own custom combat sports T-shirts or any other personalised martial arts gear. You've got choice on your side: Once you've decided on a product, the next place to go is our easy-to-use Designer tool. Here you can let your creativity run wild and personalise martial-arts T-shirts, trousers or a variety of sports bags. Add your own logos, texts, names, numbers or photos to complete the products, or just browse our huge pool of free designs to find exactly what you're looking for to create your own martial arts clothing. What's more, you can save a draft of any custom designs you create which you can share with your teammates to let the group decide on what to print. They can vote for their favourite designs and colours and order their sizes.
Your next Contact Point? TeamShirts!
We want you to focus on sport without having to grapple with the details of creating custom clothing. That's why we have your personal point of contact waiting for you to get in touch. You can do the design and ordering online, which is all straightforward and easy. And if you have any questions, your personal service contact will be there for you to answer your questions at all times. Need help designing your martial arts T-shirts? Not a problem. Our graphics service professionals can vectorize your images and give you tips to improve your design. Depending on your order quantity, you can also take advantage of our discounts for group orders, starting from 6 pieces. Best of all, standard delivery is always free! Being one of the leading providers for personalised group wear, we vow to deliver excellent results when it comes to garment printing. We'll help you choose the best print method for your combat teamfrom our available printing techniques. Be it digital-direct printing, flex or flock printing – the winner, in the end is your team.