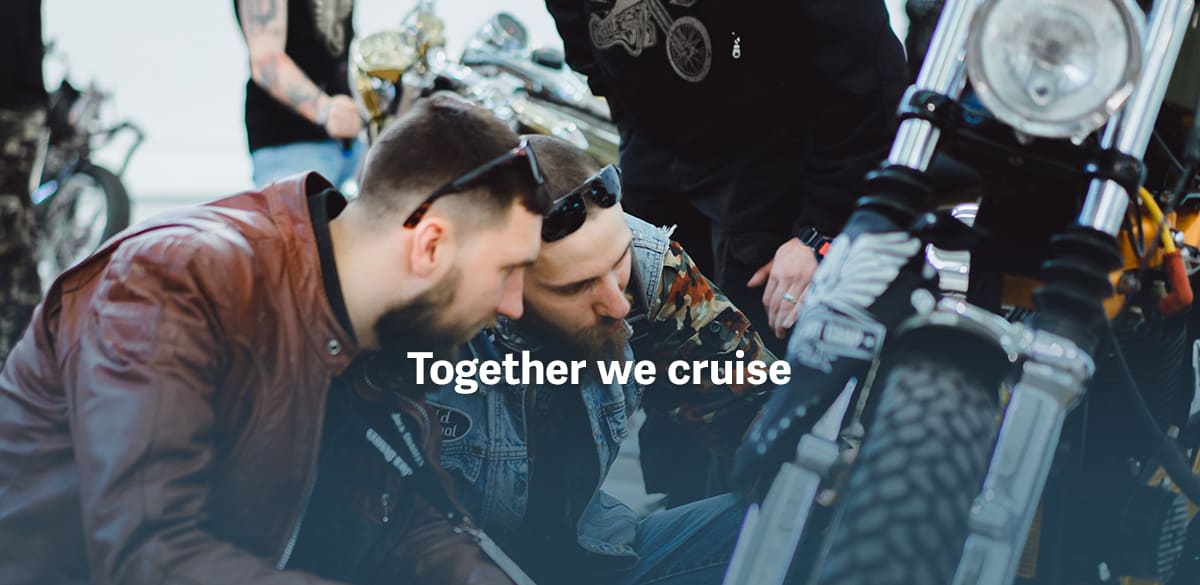 Biker T-shirts & Motorcycle Hoodies
Custom Biker Clothing and Accessories
Born to ride? Then dress to ride with our fully customisable, comfortable and high-quality motorcycle T-shirts. Take to the road whatever the weather: we can kit you out with biker hoodies, beanies, caps, tank tops and bandanas: all fully customisable with our easy-to-use online tool. Whether café racer or chopper, suit up your crew with anything from matching motorcycle hoodies or T-shirts for rallies or bike shows and save with free shipping and group discounts.
How to create personalised Biker T-shirts and Hoodies
Your Motorcycle T-shirts in 5 easy steps:

1. Click on the "Create Now" button to open the design tool
2. Choose your biker hoodie, motorcycle T-shirt or accessory and pick your color
3. Upload your custom design or simply choose a design from our gallery
4. Add personalised text (eg. slogans, names or numbers)
5. Or you can use our Team Features to quickly and easily personalise your products
All finished! A suitable print method will be automatically selected.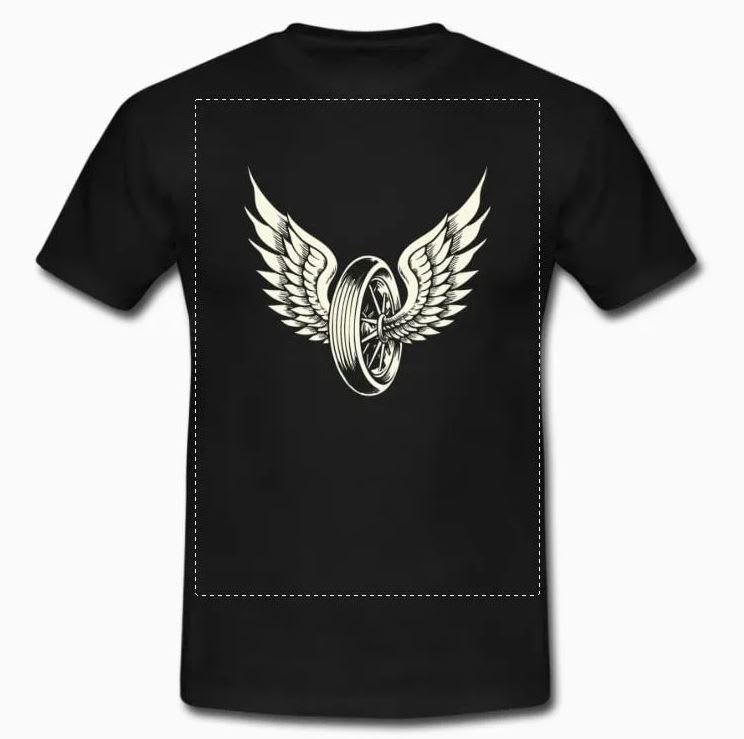 Get inspired by our designs
Design your own Motorcycle T-shirts
Add a little more hell-raising to your leather looks and design your own biker T-shirts. No need to be a computer whizz or a pro designer: our design tool is intuitive and user-friendly. Start from scratch with custom text or numbers or choose from a large selection of ready-to-ride designs. We are here to help with any questions you may have along the way, so you can spend less time clicking and more time cruising.
Designing motorcycle hoodies for a whole crew? Individualising names or other text is easy so you can create something for everyone. With our Team-Features it's also possible to share your biker T-shirt ideas with your buds on social media, let them vote for favorite designs and choose their colors and sizes.
The perfect printing method for your motorcycle look
Once your biker T-shirt design is ready to rumble, our printing experts match the motif to its ideal printing method. Here's a breakdown: Digital direct printing is best suited for colorful designs and detailed logos – it's compatible with almost any product. For more shine and long-lasting color on breathable white material, a digital transfer print is best. Laser printing is perfect for bags and hats. Flex printing is ideal if your motorcycle hoodie or T-shirt design calls for vibrant colors, high contrast, and should hold up well even after many washes. Flock printing is best for a raised, plush, long-lasting motif that stands the test of time.